Youth Enhancement Fund
INVEST TODAY,
DISCOVER A BRIGHTER TOMORROW.
---
---
Watch this video to learn more about the Youth Enhancement Fund.
---
SJBC SPEAKS
MICHAEL ALSTON
"Our adults get an opportunity to invest, not only financially but they get an opportunity to get some hands-on investment with our kids and they are able to see the benefits of their labor."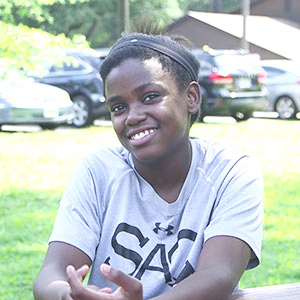 ALLISON ALSTON
"I appreciate St John Baptist Church because you don't feel alone. You don't feel like you're the only one in your situation, whatever it may be. So, there's a lot of people that I can relate to."
RAQUEL LEVRONE
"If it hadn't been for St John, I feel like I would not have the strong Christian foundation I have today. St John helped me discover a brighter tomorrow through outreach in the community and through Christian fellowship."
ALEXANDRA ALSTON
"I am thankful for St John Baptist Church because of our youth pastor. She's very nice, she's there for you when you need her. She's not mean or anything, she's there for you like a friend."
---
PARTNER WITH ST JOHN
Invest today, discover a brighter tomorrow.